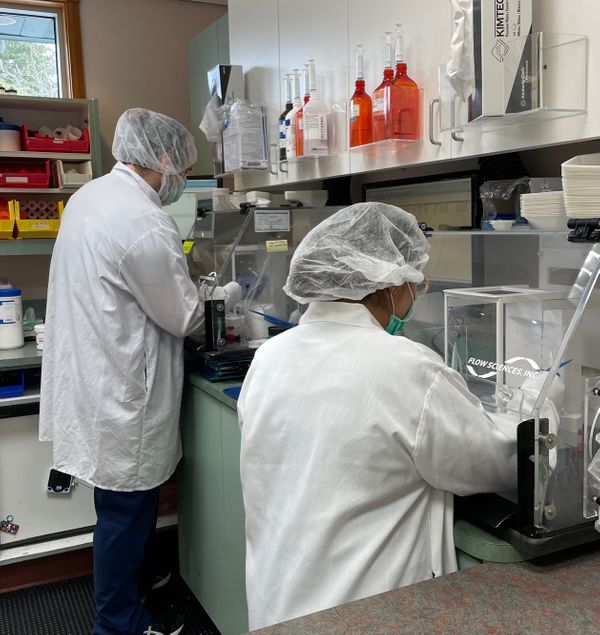 What is Compounding?
There's nothing fun about being sick, and taking medicines just makes it seem worse. But it doesn't have to be that way. While there's no guarantee that taking medicine will ever become an entirely pleasurable event, there are some ways to help.
One of the best involves contemporary pharmacy compounding, the art and science of preparing customized medications for patients. From flavoring medications to make them taste better, to providing individualized strengths and dosage forms, a compounding pharmacist can help make medication time easier and less stressful for you! Our compounding staff has over a combined total of 30 years of experience and is available for questions or assistance.
As active members of the Professional compounding centers of America (PCCA) we have the ability, knowledge and resources to answer any medication compounding questions. Compounded medications allow physicians and health care providers flexibility in prescribing medications. The compounding pharmacy is equipped with state of the art technology to ensure the highest level of standards. Please call (360) 685-5005 for further information.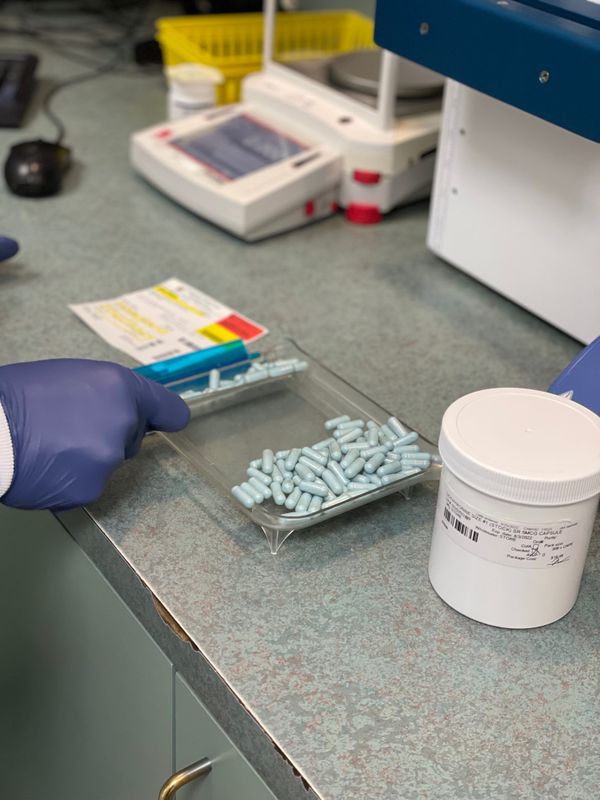 Hormone Replacement Therapy
If your hormones become unbalanced, whether due to menopause or other factors, you may end up feeling like a stranger in your own skin. However, bio-identical hormone replacement therapy (BHRT) is a way to restore balance and help you feel like yourself again.
A pharmacist experienced in BHRT can assist your physician in interpreting the results of your saliva test which measure a patient's hormone levels. The healthcare provider, compounding pharmacist, and the patient can use the results of these diagnostic tools to help determine a course of treatment which will give the patient the exact amount of hormones her body needs. We can then compound in a special form for you whether that is a capsule, cream ointment, gel or sublingual drop. We even make chocolate flavored melting tablets.
Saliva testing is an essential tool in evaluating a persons hormonal needs. It is a reliable test that can be done in the comforts of your own home. A prescription is not needed for this valuable test.
Medical Specialties
There are many ways that compounding can help you:
Flavors of Medications

There are so many flavors available! Did you know that you could have pina colada flavored medication? Talk to our compounding department to receive a full listing of flavors.

Alternate dosage forms
For those patients who have difficulty swallowing pills there may be an answer which compounding can address. An example is instead of taking a capsule or tablet, pain medications often can be compounded as a topical gel, cream, foam or spray that can be directly applied to the site of the pain. They can also be available in the form of a custom flavored troche that dissolves under the tongue, a nasal spray or suppository.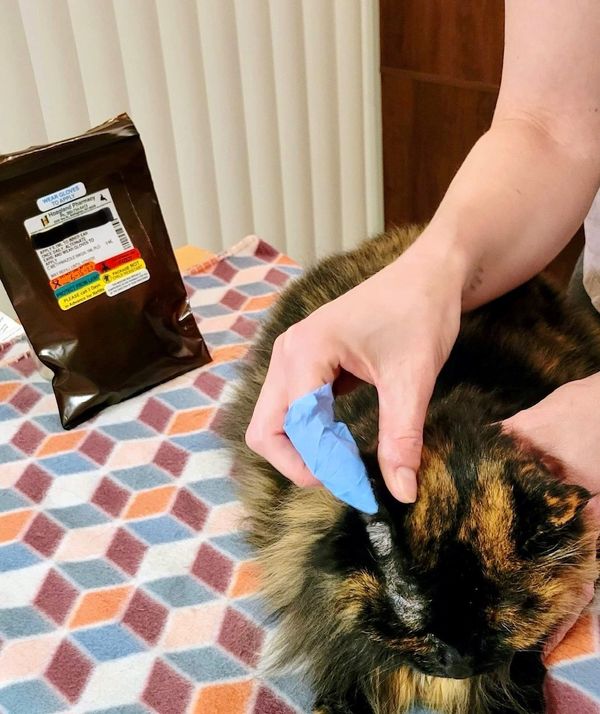 Veterinary
The practice of compounding is becoming a popular solution to veterinary problems. Its resurgence in recent years extends valuable benefits to today's pet owners. Animals often have variations of the same diseases humans can have, including skin rashes, eye and ear infections, heart conditions, cancer and diabetes. Medicating pets presents unique problems that often are best dealt with through compounding. Talk to your veterinarian or our pharmacist staff for further information about veterinary compounding!
Why should you consider compounding as a solution for your pet's medical problems? That can be answered with another question:
How hard is it to get your cat to swallow a pill?
We also flavor pet medications and have a full listing of flavors available.