Free Delivery
We come to you.
Refill Fast
Wait times less than 10 minutes.
Personalized Care
When you call, you speak to a person.
Locally Owned
Serving the community for over 40 years.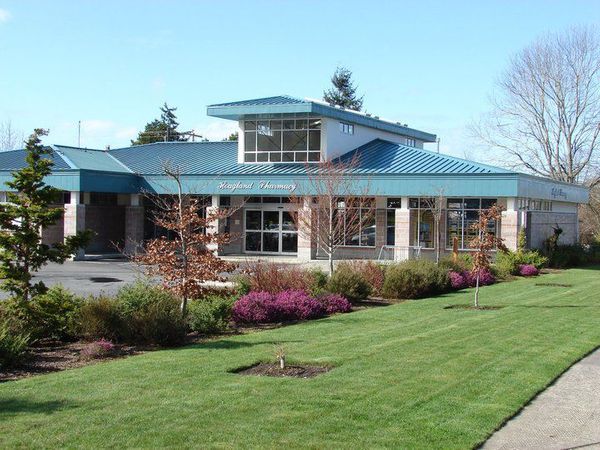 How it all began
Hoagland Pharmacy opened its doors in Bellingham, Washington on February 2, 1981. Owned and operated by University of Washington Pharmacy School graduate Michael Hoagland and his wife Rosa, the operation grew quickly. In just four years, a move was made to double the store space and add employees.
Michael has been successful in evaluating the needs of the community and offering expanded services to accommodate those needs. The year 1987 saw the beginning of the practice of compounding medications. Michael and a colleague, Ed Mohs, took advantage of training classes at PCCA (Professional Compounding Centers of America), the premier authority in the compounding business. Subsequently, a professional relationship with then hospice employee Peggy Ryan, RN, who was familiar with the advantages of compounding medications, launched a new area of service to the hospice community. Today, the compounding center has grown to service the entire community, including various medical and veterinary specialists.
The next major venture occurred in 1988, with the hiring of Pharmacist Edward "Ed" Donaghy. Ed had gained experience in long term care pharmacy service while working at Option Care. Our first nursing home client was Alderwood Care Center in Bellingham. Long time administrator Carol Ann Andrews and Michael formed a strong business relationship, which is still in existence today due to our ability to provide personal, immediate, and local service.
Where we are today
Ongoing growth necessitated a move to our current location at the corner of Texas Street and Yew Street in January 2000. The attractive building is the home of our retail and compounding services, home health durable medical equipment, diabetic supplies and bookkeeping office.
Expansion continued in October 2004 when our sizable long term care business moved to its own building in the Haskell Business Complex on Meador Avenue. Plans are under way to add even more space to this facility. This move allowed our retail store to expand to include a sterile room for compounding injectable medications. At this time, an automated prescription-filling machine was installed to facilitate filling a high volume of orders.
On January 1, 2019, three long term employees purchased Hoagland Pharmacy from Mike and Rosa Hoagland. It was important to the Hoagland's that the pharmacy remain locally and independently owned.
Today, Hoagland Pharmacy employs over 60 individuals, including eight pharmacists. The business has grown out of a desire to foster a local and personalized approach to pharmaceutical care. Many of our customers have been with us from the beginning. The attention to individual needs and neighborhood appeal keep our customers returning again and again.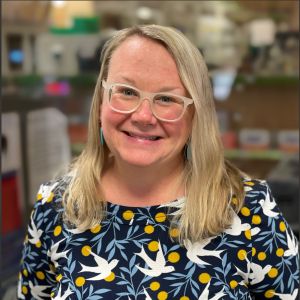 Michele Flaherty
My name is Michele and I have been a pharmacist in Whatcom County for 20+ years. I graduated from Duquesne University in Pittsburgh, Pennsylvania and found myself in Western Washington after graduation from pharmacy school.
I started with Hoagland Pharmacy in 2015. It's a blessing to work for a locally owned, independent pharmacy with deep roots in our community. There are so many aspects of my job that I love; compounding and veterinary medicine, over the counter recommendations and advice, pediatric and postpartum care, immunizing, and working with Whatcom Hospice. You'll find me at our Long-Term Care division mostly, with a few days per month at the retail pharmacy.
Look for me out and about in the area with my husband and two sons. We keep busy with Scouts, forest school, boating, and volunteering with the Bellingham School District.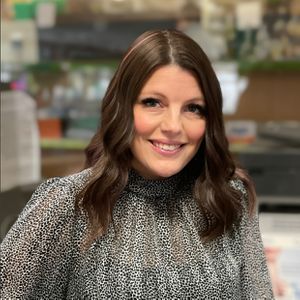 Chelsea Ericson
Hello! Glad you're here! My name is Chelsea and I graduated pharmacy school from Midwestern University in Glendale AZ in 2015. I began working in community pharmacy while in pharmacy school and have been in a retail setting ever since. I have been at Hoagland Pharmacy since 2020 and have thoroughly enjoyed getting to know new patients, work closely with providers, and build professional relationships with my colleagues. One of my favorite aspects of being at Hoagland pharmacy is being able to provide exceptional patient care not only to people, but also to our adorable animal clients through our compounding lab.
In my free time away from work I enjoy spending time with my husband Ty and two children, Asher and Khloe. We also have two dogs (Aspen and Waffles) and two cats (Maverick and Meeko) at home who make our lives complete. We love to spend time at the pool in the summer, camping, and having dance battles in the living room. Apart from spending time with my family I also love listening to true crime podcasts, and cooking or baking in the kitchen.
I look forward to serving all the patients in our wonderful community and please don't hesitate to say hello when you are here or stop by our drive thru with your pup, as I will gladly give them a treat!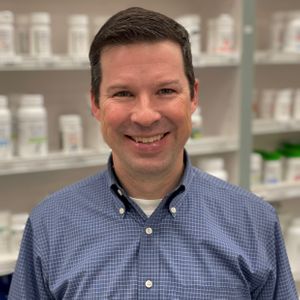 Carson Huntoon
Hello, my name is Carson. I grew up in Bellingham and graduated from Western Washington University. I received my Doctor of Pharmacy degree from UW School of Pharmacy in 2007. I began working for Hoagland Pharmacy in 2004, starting as an intern, then a staff pharmacist and now the pharmacy manager. When I'm not at work I enjoy time with my wife, playing with my 3 kids and being in the mountains.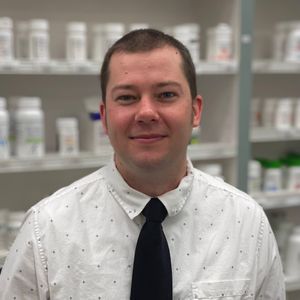 Eric Dennis
Hello, my name is Eric, ​I graduated from WSU's College of Pharmacy in 2019, worked for a few months in my hometown of Wenatchee before moving over here to work for Hoagland Pharmacy. I have been here since late 2020 working at both the long-term care and Retail locations. In my free time I enjoy exploring the beautiful outdoors around here and going rock climbing. I look forward to being able to continue exploring the area and make it my home.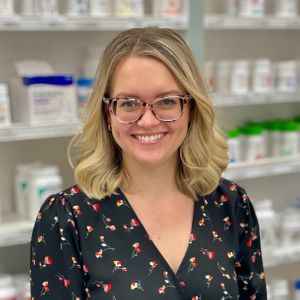 Kendra Van Den Top
Hello, my name is Kendra and I graduated from the UW School of Pharmacy in 2018 and have been working at Hoagland Pharmacy since. I originally staffed at the retail store and was especially involved in travel immunizations and compounding. I moved to the LTC store about 18 months ago and have begun consulting for facilities. This means I help nursing facilities keep their residents safe, healthy and in compliance with regulations, which is super rewarding.
Bellingham is mine and my husband's hometown and we were happy to move back near family after many years in school. I love the outdoor spaces here and hike and spend time on our beaches and in our parks whenever I can. I also love to read fiction, do crafts like macrame and crochet, some minor home renovation and spend time with my husband and cats.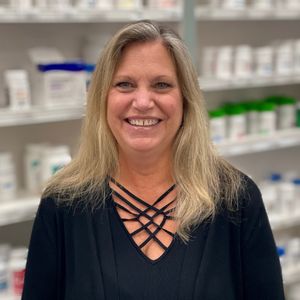 Lisa Trickett
Hi, my name is Lisa, and I am a staff pharmacist at Hoagland LTC pharmacy. I graduated from pharmacy school in 1989 from Washington State University. GO COUGS!! I am born and raised in Bellingham and began my pharmacy career locally at Benson's pharmacy. I began working for Mike at Hoagland pharmacy in March of 1997. It's been 25 amazing years with much more to come. I started my career at Hoagland in the retail pharmacy and moved over to the long-term care division when they expanded. I have been honored to work with our local facilities and hospice over the years. They hold a special place in my heart. In my free time, I enjoy spending time with my family. We enjoy boating, swimming, glamping and traveling. I also enjoy reading. You can usually find me with a good book in my spare time. We look forward to serving our local community here at Hoagland Pharmacy.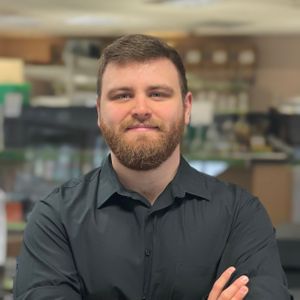 Jordan Nelson
Hello, my name is Jordan. I am one of the Staff Pharmacists at the Retail and LTC locations. I graduated from Washington State University for both my undergraduate and pharmacy degrees, 2015 and 2019 respectively. I am a 3rd generation Coug, and a diehard supporter through and through. I moved to Bellingham roughly 6 months ago to join the wonderful team here at Hoagland Pharmacy. It has been amazing to work here so far, and I am looking forward to my future with the company. Though not originally from Bellingham, I am happy to have moved here. I am originally from, well that's a bit of a loaded question. My family is from Washington, and I was born just a stone's throw away in Oak Harbor. However, I primarily grew up on the East Coast in North Carolina and Alabama, and I also spent two years abroad in Okinawa. I've been back in Washington for the last 10 years, though, and have zero plans to ever leave again. When I'm not at work you'll probably find me either cooking up something in the kitchen, or out and about doing some photography. On behalf of all of us I would just like to say thank you for choosing Hoagland Pharmacy and we look forward to serving you.